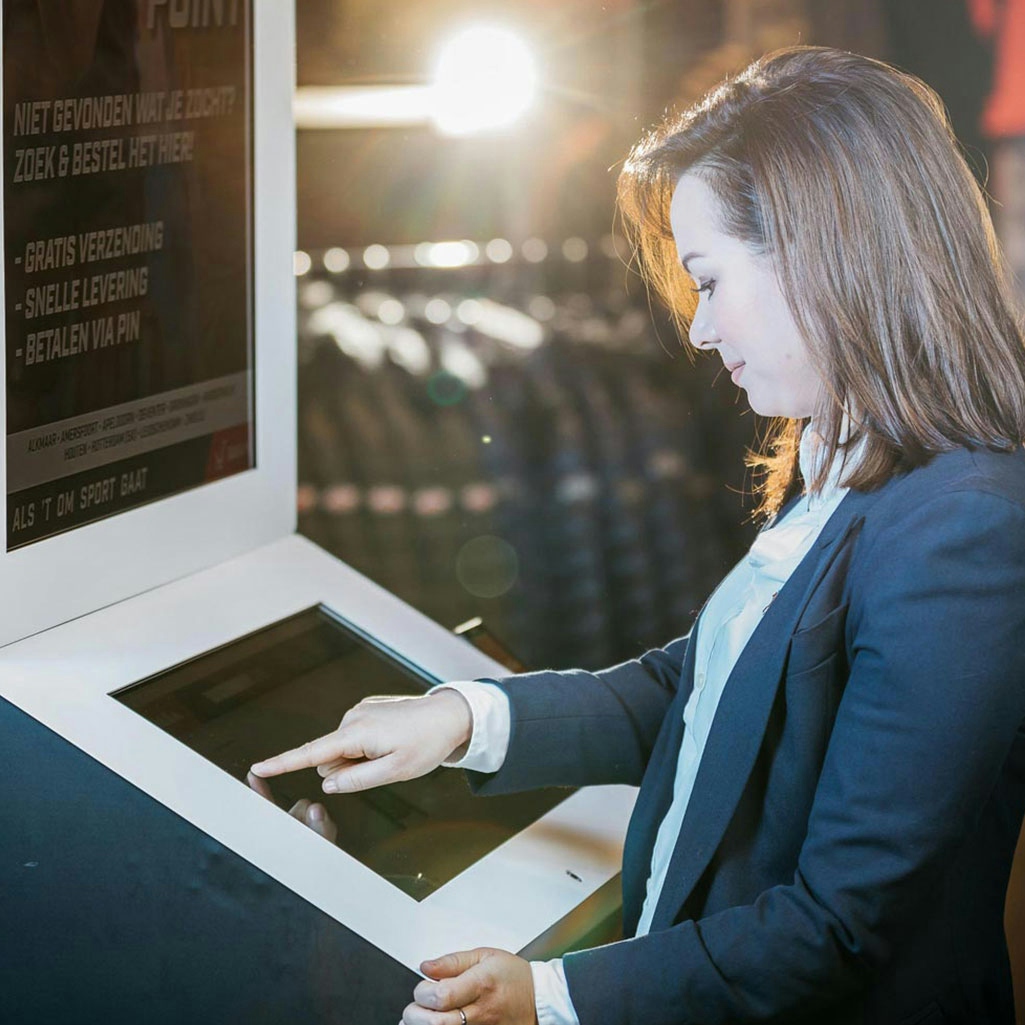 Placing orders in the shop
Do you want to offer your offline customer products that are not currently in stock in the brick and mortar store? TableTop makes it easy to place orders in-store.
TableTop Order Management:
enables delivery from another branch, warehouse or supplier.

gets more sales from existing store traffic.

increases customer satisfaction by selling 'no' less often.
Benefit for your customer
Orders using a tablet or order kiosk increase turnover from shop traffic. Customers can already view large products (e.g. furniture) and try them in-store. Shipping can take place from the central warehouse, from the store, another branch or even directly from a supplier. Personal contact gives store employees new cross-selling and upselling opportunities.
Benefit for you as a retailer
As an employee, you have insight into all orders placed in the shop and can see which products each order consists of. The logistics status of each product can be seen within TableTop. It is possible to split an order into partial shipments to avoid taking too long to complete an order.
Get started right away!
Want to find out what Tabletop Order Management can do for your organisation?
TableTop Order Management solutions