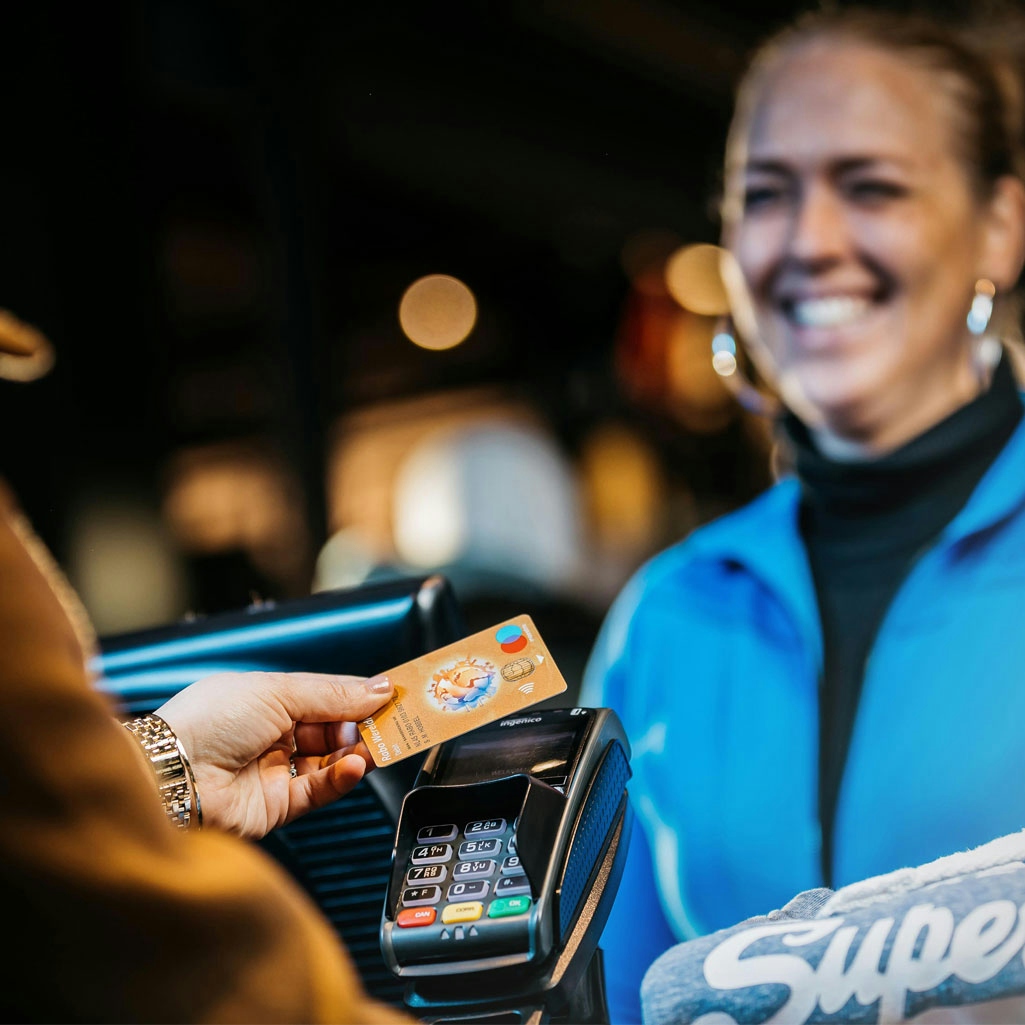 Click & Collect
Would you like to offer your customers the opportunity to collect online orders in a brick and mortar shop? TableTop will take care of it.
TableTop Order Management:
increases traffic to the brick and mortar store.

enables customer loyalty and upselling through the contact moment.

prevents unnecessary shipping costs.
Benefit for your customer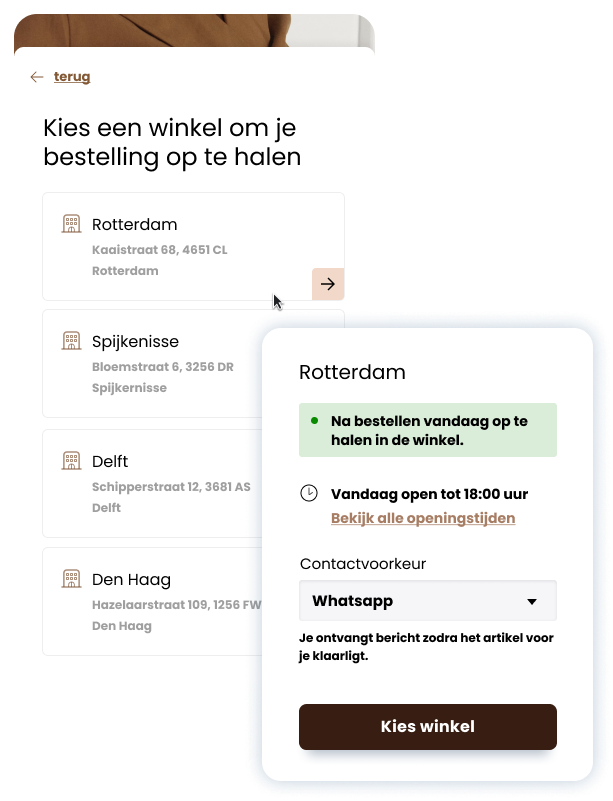 Visitors to the online store choose in which brick and mortar stores they want to pick up a product and immediately see at which time they can do this. When placing the order online, payment is made immediately. A notification follows (with opening times of the store) as soon as the product arrives.
Benefit for you as a retailer
Give employees insight into orders per store and requests for delivery from another branch. With TableTop, employees are able to process orders efficiently. They can then send customers a notification when the product is waiting for them at the store. This gives retailers full control over the Click & Collect process.
Get started right away!
Want to find out what Tabletop Order Management can do for your organisation?
TableTop Order Management oplossingen